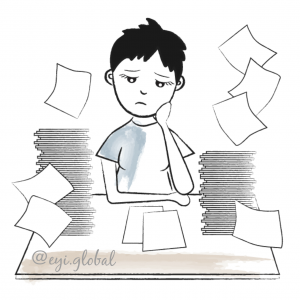 I am too busy to meditate, how will I find the time?
No longer do we have to run to the mountains to take on a yogi mind. The more you say you have no time, the more you need to make time, you will benefit from it.
Is it just a meditation program?
This is not just a meditation program, this is a program to ignite practices to learn everything about yourself. Mind, body, emotions, physical, spiritual, metaphysical, relationships, desires, blocks and limitations, what makes you tick and how to start to be the master of every gift you were born with. This allows us to see all that we are to be all we were born to be.
What age is this course suitable for?
The meditation practices is suitable for all ages. The tutorials are suitable for 14 years and older.
What if I already have a practice of meditation?
There is more in this course than meditation. The tools and knowledge shared in the EYI program will develop many aspects of growth and awareness to ensure the embodiment and awareness of your intuition and internal wisdom.
Will it help stress, anxiety or fear?
Stress, anxiety and fear are patterns within the human condition. These responses however have become a chronic reactive state which limits the human body, mind and spirit from working at its optimum. These chronic states, trigger internal biochemical reaction within the body that create illness. When mastery over internal states is ignited and the power you have over those states is realised supporting your ability to overcome, stress anxiety and fear becomes your power. Learning tools and practices to gain awareness and power over your internal state is what you will be learning.
How much time do I need to give it?
It takes around 30 days to create a habit and 90 days for ingrained behaviour modification.
I will never understand the brain, isn't it complicated?
We share the information needed for you to get what you need, for the practice of self mastery. You do not need to be a neuroscientist to understand how you work to gain mastery. Learning simple concepts around your inner workings is where the experience of the practices allows for deeper understanding.
Is it a religion?
EYI is not a religion. We offer tools, concepts and strategies for you to discover yourself and lead your life in all of your power. It is not about believing anything, it is more in alignment with questioning all beliefs. The EYI system can be integrated into any cultural or personal understandings. It will continue to morph and change, as does our environment.
Do I need to be spiritual?
We at EYI see spirituality as an opening to grow all facets of you: emotional, physical and spiritual. The word can often be already boxed into the ideas of what your experience or perception of the word means, however, spirituality is being curious and active into the deeper layers of you. We at EYI see you as the leader of you and encourage an open mind for your connection see your greater self.
We want you to learn to listen to your wisdom, your voice, your knowing and the more connected your are to all facets of existence, physical, emotional and spiritual, the more you are able to access your whole self.
We open up to experience the experience without expectation and allow that to speak for itself, however you choose to word it.
What if I can not commit to the whole program?
Ask yourself 'what brought you here in the first place'? 'Do I owe myself the best opportunities to better my being?' We know once you experience the magic of meditation and self discovery commitment will be a life long choice.
How do we know the programs are effective?
Our education blends many modalities of wisdom which are evidence based practices supported by neuroscience, mindfulness, movement, breath, yoga, meditation, technology and subjective practical experiences. Using the tools that give results for shifts and growth in the human experience.
Do I need to be in Australia to purchase a program?
EYI is global. Our mission is to ensure everyone has accessibility to our programs.
Once you sign up we will send you all information and access links to get you jumping into the community culture.