VARLAH is the first global on demand fitness streaming service that offers a variety of fitness programs by top leading fitness industry experts. Varlah, founded in Australia, is now the world's "Netflix" of Fitness and is accessible from anywhere in the world.
Varlah offers a myriad of fitness programs, designed to cater to all ages, fitness levels and interests, while being accessible to each and every user no matter where they are or what time of day it is. As long as the user has internet access and a small amount of space, Fitness, strength and weight loss will literally be at your fingertips!
The aim at VARLAH is to make exercise more accessible, convenient and affordable for everyone. You no longer need to pay hefty gym memberships or casual class fees, or travel to a gym to train.
Welcome to the VARLAH community.
MEET THE FOUNDERS
Alan Meyerson, Managing Director
Alan has 12 years' experience running Australia's leading direct response TV business, testing and launching some of the country's leading fitness and lifestyle products including MMA-style extreme home fitness program TapOut XT, Michael Thurmond's 6 Week Body Makeover, Magic Bullet and the Pilates Power Gym. Alan's focus for VARLAH is ensuring that you have the best, seamless experience with us, our products and our brand.
Luke Istomin, Program Director
Luke is the creator of the worldwide F45 Training phenomenon and celebrity personal trainer to Hollywood clientele including Leonardo DiCaprio, Tobey Maguire, Naomi Watts, Nicole Kidman, Ricky Martin, Hugh Jackman and more (Luke was the man responsible for Hugh's transformation into Wolverine!). Luke has been a trainer to many known names and now wants to bring those Hollywood secrets to you.
Lexy Meyerson, Managing Director
Lexy has developed media and communications strategies for leading consumer technology brands and Fortune 500 technology companies including Motorola and Intel. She was responsible for the development and rollout of some of their most successful local and international PR campaigns.
Lexy tests all of our body transformation programs herself alongside Luke and two unique pilot groups to ensure each program created delivers REAL RESULTS for REAL PEOPLE and is delivered on the best on-demand technology streaming platform.
.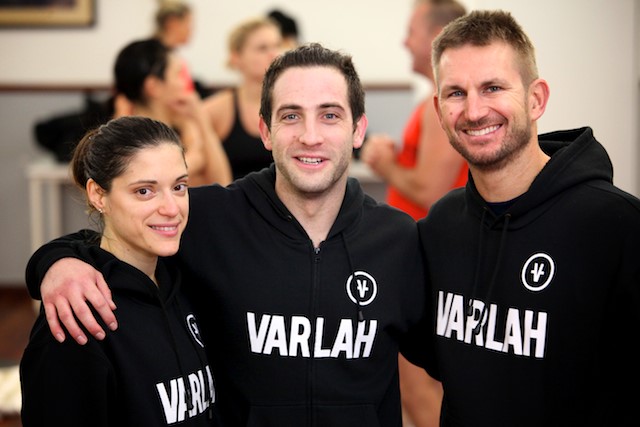 Lexy Meyerson
Alan Meyerson
Luke Istomin