THE MISSION 12 WEEK BODY TRANSFORMATION PROGRAM USES DUMBBELLS, A RESISTANCE BAND, BODYWEIGHT, DYNAMIC BODY FAT TORCHING HIIT AND RECOVERY & REPAIR SESSIONS TO TRANSFORM YOUR BODY IN LESS THAN 90 DAYS
All workouts give you modifications for beginner to advanced with workouts that keep you challenged for the 12 week program and beyond.
12 Weeks To Completely Transform Your Body
Increase Fat Loss, Lean Muscle Mass and Strength in less than 90 days!
Here's what you get
Access to stream your daily workout videos on any device
Celebrity trainer secrets
FREE nutrition guide and meal plan
FREE fit test and body progress chart
Online access to health experts and dieticians
Online forum with fellow MISSION users to help you stay motivated
FREE 90 day money back guarantee
No memberships – No more to pay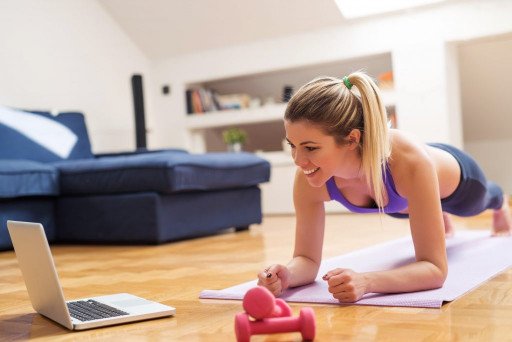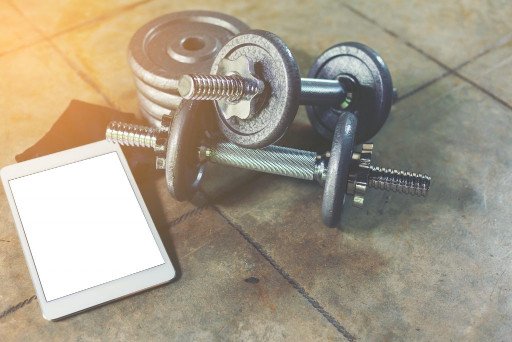 All you need for MISSION is:
Adjustable dumbbells OR a few sets of dumbbells with varied weight and a resistance band – Pick up in any good sport store or available to buy in the VARLAH shop after you purchase MISSION
Internet-enabled device
Strip away body fat, increase lean muscle mass and get the body you've always wanted.
Build a leaner and stronger body in less than 90 days!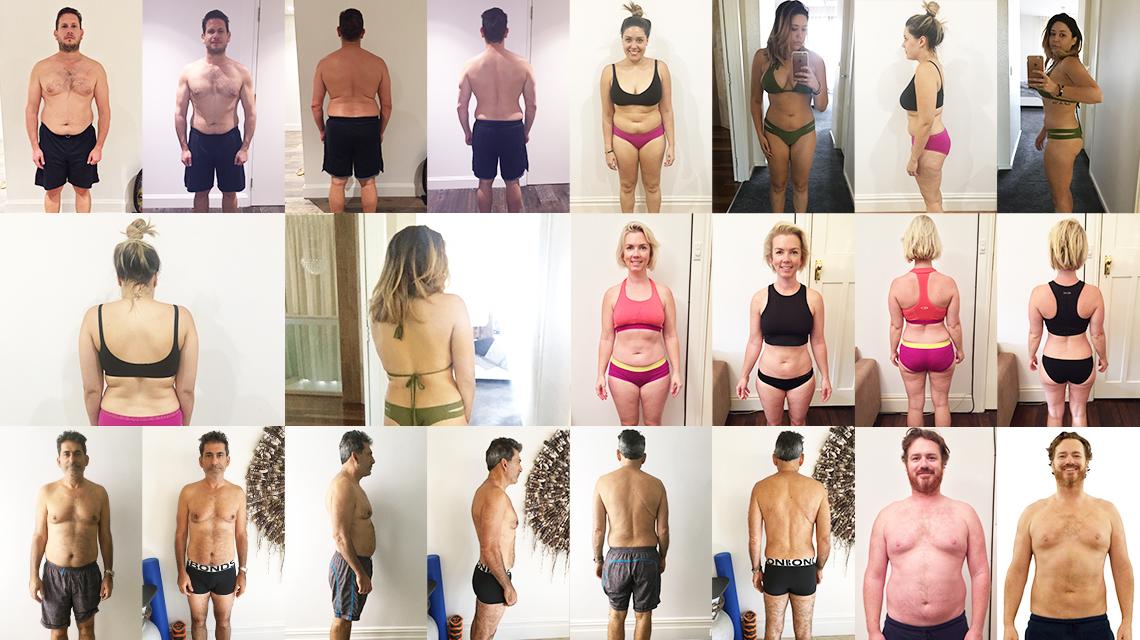 "Thanks to Luke and the Mission team my girlfriend is insisting I buy a new wardrobe. After a lengthy training hiatus I needed something to motivate me and get me fit and healthy again. Upon completing the 12 week Mission, I was down 8.6kg (although I know I also put on a few kgs of muscle) and 16cm around my waist. I have previously trained for and run marathons but found the Mission program's quick workouts and diet to have more impact than my previous training regime.Can't recommend Luke and the Mission team more highly." Alain H
"Since starting the VARLAH program, I've lost a total of 14 kilograms and I've never felt better. The program has given me more energy and motivated me to make my health and fitness a priority." Marc M
BUILD MUSCLE AND BURN FAT WITH UNLIMITED ACCESS TO MISSION BY VARLAH
Workout Anytime, Anywhere, From Any Device.

Get Unlimited Access to the Mission Video Workouts to follow in the comfort of your own home.

Celebrity Trainer Luke Istomin takes you through every rep of the workout and advises how to perform each exercise for each fitness level including advanced and modified positions. No more expensive gym or studio memberships or casual class fees.

No gymtimidation. No spectators.

Embark on MISSION and completely change your body shape in 12 weeks with Luke Istomin, creator of internationally-acclaimed VARLAH programs DICED and RAW, and celebrity trainer to the stars.

Now you can train with celebrity personal trainer, Luke Istomin, in the comfort and privacy of your own home and stream your daily workouts from home for less than the price of a single personal training session in a gym.

No more gyms and studios.

Try Now 14 Day Free Trial

Try every workout on the VARLAH platform FREE for 14 days, then only $4.99 USD per month. Cancel any time.
MISSION WORKOUTS
The daily MISSION video workouts include:
Weights-based workouts with sessions split into:

Upper body workouts
Lower body workouts
Full body workouts

High Intensity Interval Training (HIIT) workouts
Bodyweight workouts
Stretching workouts
Mobility and active recovery workouts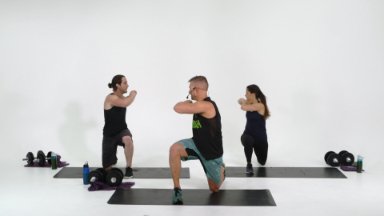 Operation Lightning
This workout will have you work at lightning pace for two training blocks – a bodyweight HIIT session followed by some light weight training.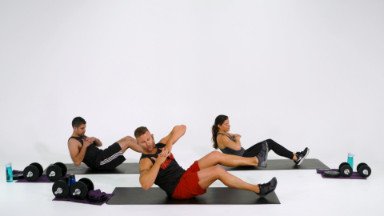 Body HIIT
This bodyweight workout is a tough one. This one will get you moving and sweating. It will shed fat fast.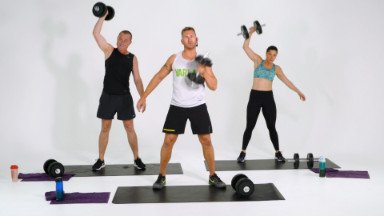 MISSION Possible
This session will have you working to a set number of reps that you need to get through as fast as possible. You will set your benchmark fitness score and re-test every few weeks to chart in the ultimate strength and fitness test that will get you fitter, stronger and leaner.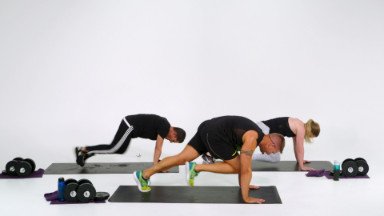 MISSION Condition
Enjoy the best of both training worlds with a quick speed HIIT session combined with some midrange weights training for the ultimate body conditioning.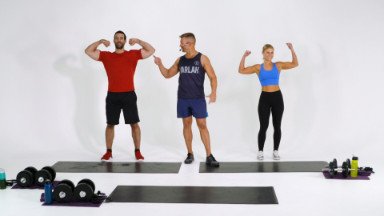 Top Guns
A tough upper body focused session that will give you strength gains fast.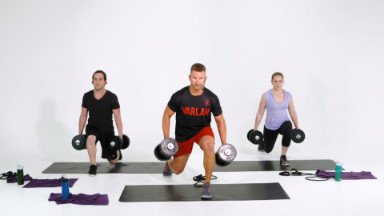 Operation Sweat 1
Some of the hardest and sweatiest workout blocks you will ever do in one training session that will have your lungs and muscles at their limits.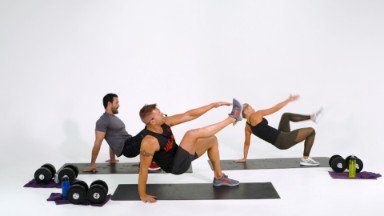 Operation Booty
Get your ultimate booty blast and shape your legs in this session to get your best body yet.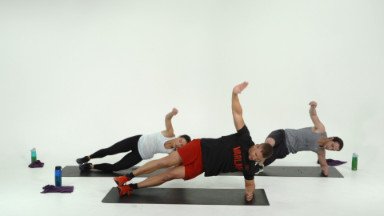 Pyramid Scheme
Ignite your fat blasting furnace and have your towel and water close by for this sweat-fest pyramid scheme workout. Be ready to mop up after!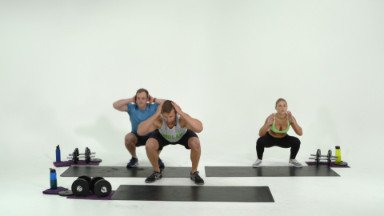 Booty Duty
This workout is great will help define and tone your legs and create the ultimate booty!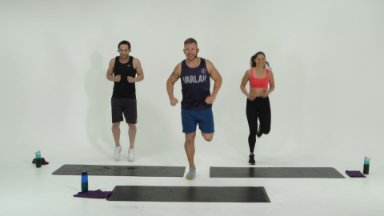 Extra Sweat
A full body blast workout that will keep you moving, sweating and breathing harder. This mission will make you strong and lean.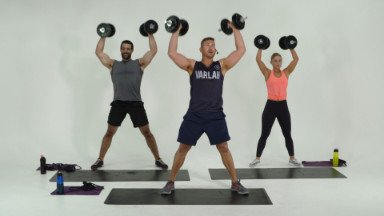 Full Body MISSION
This MISSION will work your body from top to toe for a full body strength, toning and sweat session that will get you fitter and leaner faster.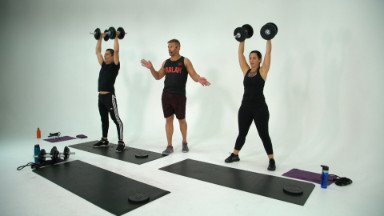 Operation Sweat 2
You'll sweat it out with these High Intensity Interval Training (HIIT) moves that will have your blood pumping, sweat dripping and fat crying.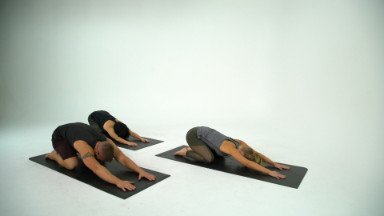 MISSION Repair
Recovery is equally as important as training. This workout will have you stretching and doing mobility exercises to help you recover faster and ultimately improve your power and performance
"Welcome to my MISSION 12 week body transformation program. This program is the culmination of my many years in the health and fitness world working with, and alongside world leaders in their respective fields, in sporting, health, business, entertainment or even entrepreneurial areas, and learning exactly what it is and what it takes to get results.
I've made this training and nutrition blueprint from years of experience and successful results for thousands of clients and I'm now happy to be able to share some of these key trade secrets with you."
Luke Istomin / Celebrity Personal Trainer