21 Day Pilates Body can transform your body to a leaner, sexier & more toned version of you, ON DEMAND.
Look fantastic and feel amazing….and all for less than a few visits to a pilates studio.
We're not all catwalk or bikini supermodels, but with 21 Day Pilates Body you will learn their trade secrets to getting a firm, lifted butt and getting that long and lean Pilates Body.
International Power Pilates instructor Jessica Guevara has trained people all over the world to reach their peak physical condition and be in the best shape of their lives! Now she has brought her master training skills to Varlah so you can discover your true potential and transform your body in just 21 days!
Jessica's years of experience in Pilates, Barre, HIIT Training, Fitness and Health Coaching have taught her that no matter what your fitness interests are, by working smarter with a low impact, results-driven program that is fun yet challenging, you can achieve amazing transformation in optimal time.
Jessica merges elements of Pilates, cardio and strength training as she guides you through each 45 minute class to teach you how to achieve your personal goals using just your body, some light weights or a resistance band.
Here's what you get
Unlimited access to stream your daily Pilates Body workout videos
21 Day Pilates Body nutrition guide and meal plan to help you shred and shape
Jessica's own Pilates Body nutrition secrets and favorite recipes that keep her and her Beverly Hills clientele in top shape
21 Day Pilates Body progress chart to keep you accountable
Daily support from Athletic Pilates Master Trainer, Jessica Guevara
Access to health experts, dieticians and fellow 21 Day Pilates Body members to help you stay informed, educated, motivated and on track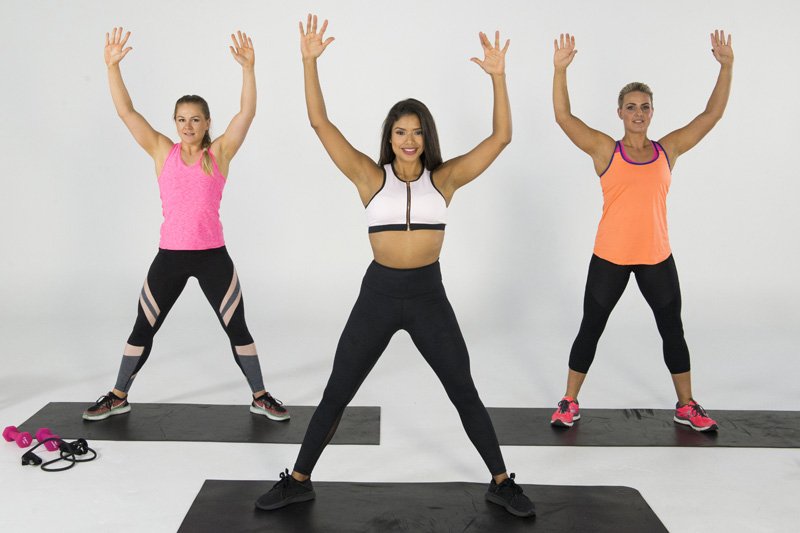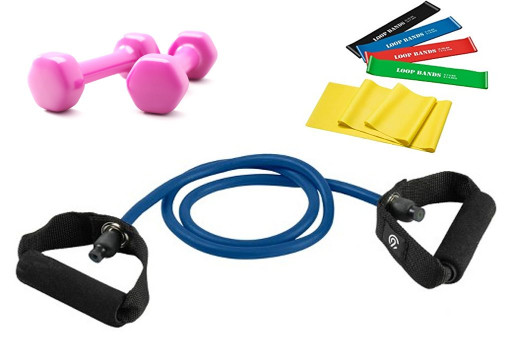 Equipment needed
Set of two light dumbbells: 1-3kg
1 short, looped resistance band
1 long exercise resistance band
Internet enabled device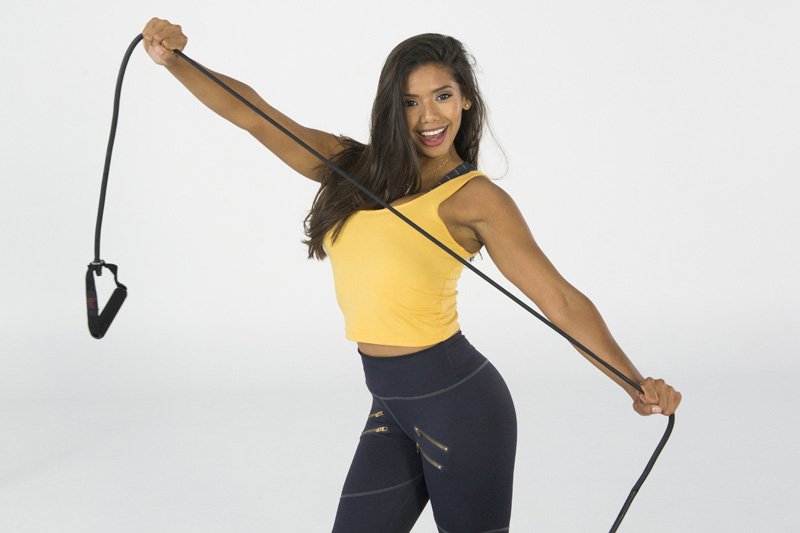 LA-based Power Pilates and Fitness Specialist, Jessica Guevara, discovered Pilates after chronic back and knee injuries and scoliosis left her restricted in her movement and unable to train herself and others.

She is classically and contemporary trained in Pilates, specialising in low impact and high energy Power Pilates designed to get results.

Additionally, Jessica has years of experience with pre/post natal, seniors, athletes, scoliosis and rehabilitating clients with back issues, knee, shoulder and hip injuries.

Her experience also spans Personal Training, Health Coaching and Raw Food Cheffing and now Jess has condensed her years of experience and trade secrets from training the Hollywood elite into the 21 Day Pilates Body program so people of all levels of fitness across the globe can now benefit from her workouts.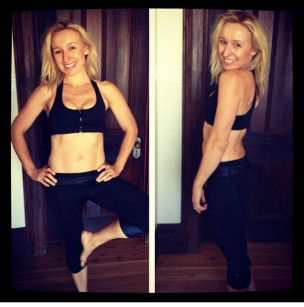 "I've always been a pilates devotee and Jess's workouts have taken my pilates sessions to the next level. It's a whole body workout which challenges every muscle in the body. This program is definitely for someone that wants to get a stronger, leaner and fitter body." Vibeke Murphy - Sydney, Australia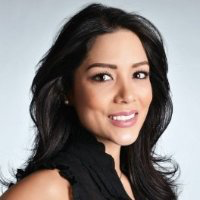 "I'm obsessed! Jessica is by far the best trainer and her program and workouts are brilliant! I love the way my body looks and feels! I have lower back issues due to sitting at a desk for 10+ hours a day and the 21 day pilates body workouts have helped me to have no pain, better posture and overall strength. Her welcoming approach and her experience is the perfect combination for an amazing Pilates trainer and incredible results-driven program. Her upbeat personality makes each workout unique and fun. I'm sure you'll look forward to Varlah's 21 day Pilates Body and exercising with Jess!" Susan S - New York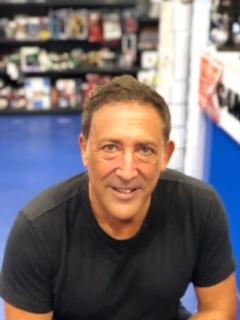 "I am a 54 year old film producer/businessman, and single dad, who wants to keep fit and look good. I used to work out and go jogging, cycling and swimming. Pilates has changed my life. What I get out of it vastly exceeds any other form of exercise. Varlah's 21 Day Pilates Body workouts develops your tone, your posture, your gut, rather than creating bulging muscles, shoulders or chest, which inevitably add to one's "bulk". I feel slimmer, more toned and standing more proud than for any time before I began with the training program by Jessica Guevara. I no longer suffer back problems or pain. The strengthening of the core is vital to protect against injuries from normal life. Jess's style and expertise is and her knowledge of the body, what exercises work with which muscles, and how to communicate this precisely and succinctly. She's very inspiring! "Jonathan S - Bondi Beach, Sydney Australia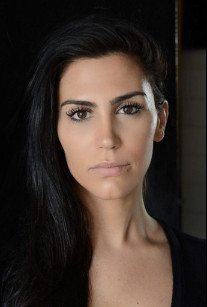 "Jess is the best! No trainer has helped me achieve my goals more! I wanted to tone my lower body and backside but I have weak knees, so Jess taught me how to activate the muscles properly without straining myself to get the results I wanted - and WOW! What a difference it made! My body functions so well as a whole after activating the muscle groups separately! I'm really happy! Varlah's 21 Day Pilates Body WILL get you the results you're after - whether it's athletic pilates core strength or toning or both! And Jess will keep you energised along the way with her personality! Lots of exercise and lots of fun - the best combo! "Amanda A - USA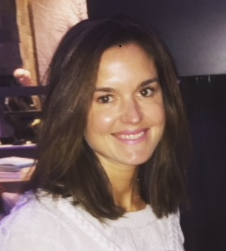 "Jess's 21 Day Pilates Body and athletic pilates classes are always varied and are a guaranteed workout. Jess takes more of a fitness approach and her program workouts use props to ensure we get that extra burn. I love how I feel when I finish each workout – stronger, leaner, sweatier – yet not exhausted/depleted like other fitness programs can leave you feeling. Jess is also not afraid to push you and her cheeky humour always makes her workouts fun."Marnie C - Sydney, Australia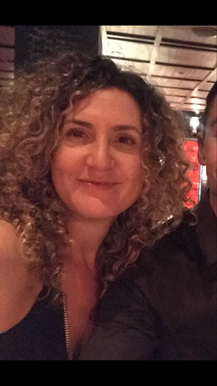 "I am a chef so I eat all day long. I am always looking for something more to integrate my body to be the best version of myself. I have tried weights, fitness classes, running, swimming, and even other styles of plates. Nothing has taken my body to the next level the way that practicing with Jessica has. I feel stronger and leaner than I ever have. She reaches muscles in my body that I didn't know existed. Anybody would be blessed to have Jessica as a teacher with Varlah's 21 Day Pilates Body"Elana B - USA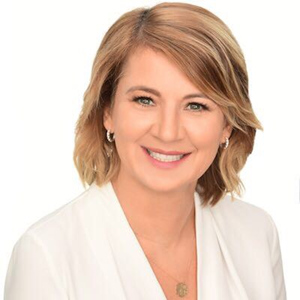 "As a middle-aged person who has always been very fit, I'd let myself slip for the two years prior to starting Jessica's instruction – but now the changes it brought to my body are incredible! My bottom perked up almost immediately; my upper abdomen quickly pulled back in and I have shape in my legs that I was never able to attain with running and weight training. Jessica has a generous spirit, incredible energy, delightful sense of humour - and most importantly - her knowledge of biomechanics and the corrections that 21 Day Pilates Body Program can offer."Rachael Walden, 47 - Sydney, Australia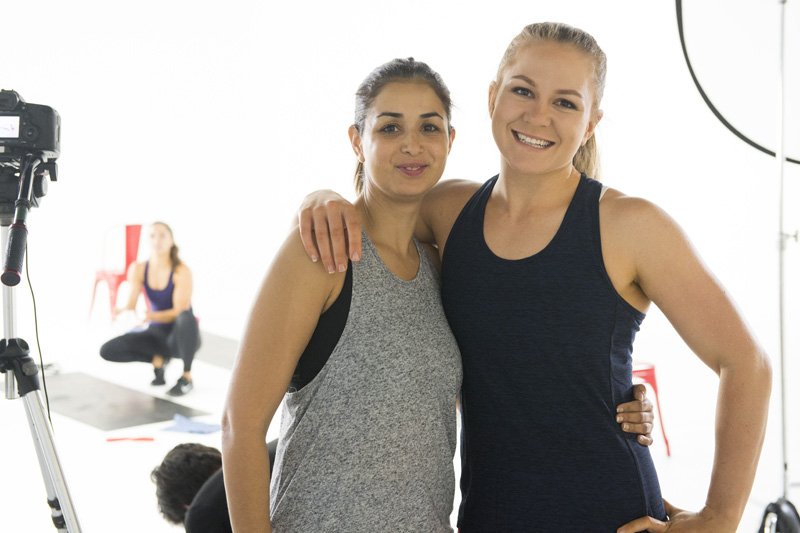 "We buddied up to keep each other accountable during this program. We had so much fun doing the 21 Day Pilates Body Program by Jessica Guevara and were so excited to be asked to come and do the filming of the workouts (so keep an eye out for us on your screen). We always thought Pilates was slow and mostly floor-based core exercises so loved how different these workouts were. Jess is a great and motivating trainer and her workouts and program is fun, challenging, dynamic, high energy and high intensity. We are looking forward to doing another round of 21 Day Pilates Body. "Friends, Lamya Sadi and Cait Rose - Sydney, Australia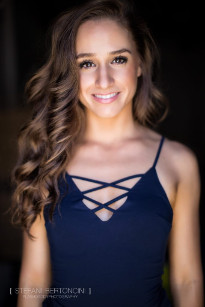 "I have seen dramatic changes in my body shape since doing Jess' workouts. Jess has help me shape my muscles to be long and lean. Working on correct execution and alignment has helped my body build strength without bulking. Every session with Jess is challenging, dynamic and varied. Jess's style of Pilates is dynamic, intense but balanced. She makes sure we execute the exercises with the correct technique. Training with Jess is always fun, she is creative with her repertoire of exercises and guarantees to make you look and feel your absolute best."Stefani Bertoncini, 29 years old - Dubai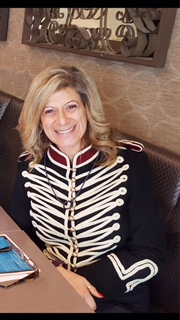 "A few years ago I decided to start taking care of myself. I've numerous injuries to consider, so a friend suggested I try pilates. I have shocking knees, no cartilage, bulging discs in my back and general injuries, so while I've always been active, my aches and pains causing limps and more held me back. With the right instructor, I have discovered a new lease on life. It has seriously changed my life. I had so little strength prior. Core strength...what's that? Same with most of my muscles. So now I have not only developed incredible awareness, my strength is great. With all that I have developed and now thrive on, I have dramatically reduced the effects of my injuries. My physical therapist calls me her success story, what pilates has done for me is more than any treatment could. Building up each muscle group has helped counteract many of my injuries. What's great is that with pilates, I am able to work around my knee injuries and still create strength without risking their stability. Using resistance, instead of pure weights I have developed fabulous muscle definition also. I have never been happier and I owe it all to pilates and to Jessica's workouts."Carolyn Ziegler, 59 - Sydney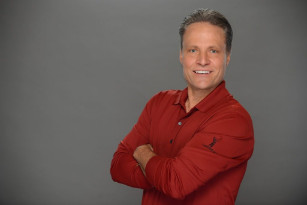 "After my Neck Surgery last year, I was forced to change my regular workout routine at the gym. Jessica's pilates workouts and programs have been interesting, challenging and rewarding. Her expertise in Pilates Rehab and attention to detail has helped me regain my mobility while maintaining my overall strength. It has been a pleasure training with her."Tim Noonan, 58 - Beverly Hills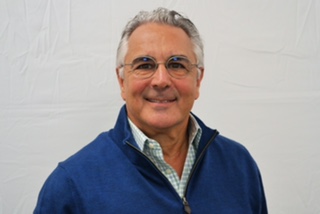 "Jessica Guevara has given me the opportunity to enjoy my favorite sport, playing golf again. I now have greater flexibility and a much stronger core without any back pains. Jess' pilates training has enabled me to be more in touch with my body. Her in depth knowledge enables her to focus on much needed areas that I would not work on my own. Training with Jessica's unique style motivates me with her positive attitude and is a great start for my day."Jeffrey Berkley, 64 years old - Beverly Hills
Tone and shape your lean and strong Pilates Body with Unlimited Access to 21 Day Pilates Body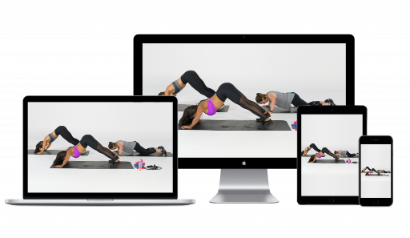 Workout Anytime, Anywhere, From Any Device.

Get Unlimited Access to the 21 Day Athletic Pilates Video Workouts to follow in the comfort of your own home.

International Pilates Specialist Jessica Guevara motivates you through each workout, offering clear modifications for all levels of fitness – suitable for beginners, intermediate and advanced.

Regardless of your fitness levels and capabilities, these workouts will challenge you and get you results in only 21 days!

No expensive Pilates studios or gym memberships. Stream your daily workouts from the comfort of your own home.

Whether you are a beginner or at an advanced level, 21 Day Athletic Pilates has been designed for you to shape and tone your body and achieve true core strength – from the comfort and privacy of your own home. No more sitting around and waiting for class timetables to match your busy lifestyle. You choose where and when you want to exercise!
21 Day Pilates Body Workouts
Create the best version of you with these full body toning, fat blasting and body sculpting body weight and weights-based workouts that will create your pilates body in just 21 days.
The 21 Day Pilates Body transformation program includes a variety of full body, upper body, lower body and core workouts using simply your own bodyweight, a resistance band and mini band and a set of light dumbbells (1-3kgs).
You will sculpt, stretch and tone your body from top to toe with the guidance of leading International Pilates Specialist, Jessica Guevara.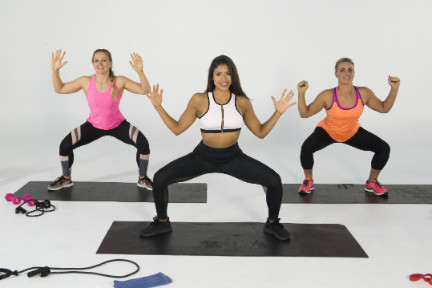 Pilates Hips & Glutes
This lower body toning and shaping workout incorporates a variety of high energy standing and floor glute and leg exercises that will leave you with the perkiest pilates booty and lean legs you could ever imagine.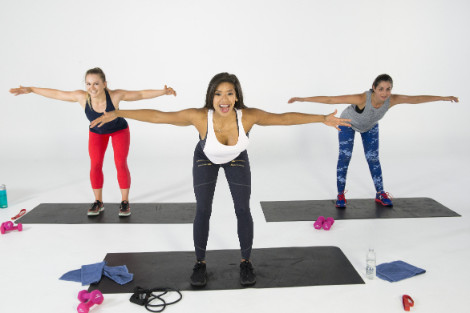 Pilates Upper Body & Cardio
Get that mop and bucket ready! This high intensity upper body and cardio circuit workout combines weighted upper body exercises with innovative power pilates HIIT training methods, compound exercises and plyometrics to tighten, shape and lean and sculpt your pilates body.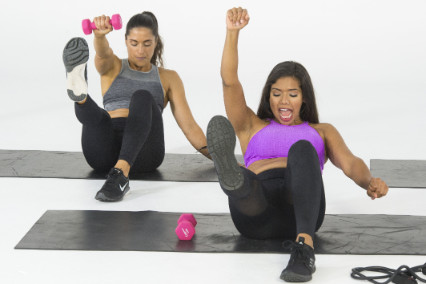 Pilates Core Cardio
The best core cardio workout you will ever do. This workout uses a mix of traditional and new Pilates exercises to help you reshape your body with intense but low impact exercises designed to change your shape, challenge your fitness and push you to the limits.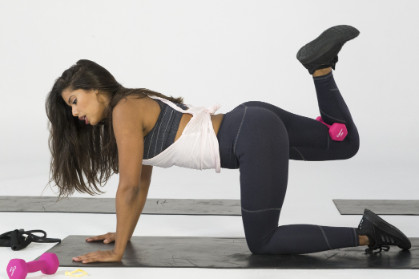 Full Body Tone & Sweat
You will burn lots of calories and blast body fat in this hybrid high energy workout that combines full body resistance training with some athletic pilates and cardio bursts. A set of light dumbbells, a resistance band and your bodyweight is all you need for this workout.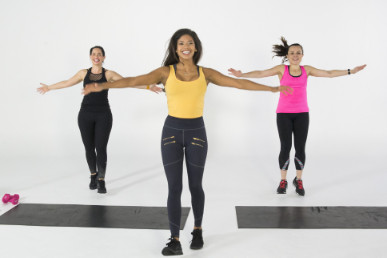 Pilates HIIT
This workout is a body blasting and calorie torching one that will have you with not an ounce of fuel left in the tank. This one will have you pushing every last high intensity rep and set that will challenge you and get you results fast!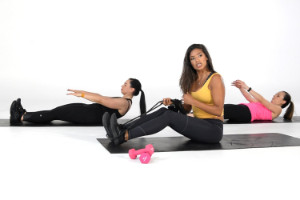 Mobility & Activation
Recovery is equally as important as training. This workout will have you stretching and doing traditional pilates mobility exercises to help you recover faster and ultimately improve your power and performance.

Try Now 14 Day Free Trial

Try every workout on the VARLAH platform FREE for 14 days, then only $4.99 USD per month. Cancel any time.
"I'm fascinated by the human body and everything it does for us; especially when we take care of ourselves with proper sleep, nutrition and exercise. Make the change and restore the balance in your life that will give you consistent body results. I want to inspire all my clients to feel great and look great. It's not impossible, you just have start and accept change – 1 day at a time, 1 weekly goal, no excuses.
Jessica Guevara / MIND. NUTRITION. LIFESTYLE. BODY